If you happen to be a fan of Harry Potter, you probably have quite a bit of memorabilia at home. Some people have it sitting on their shelves, hanging on the walls and sometimes, even hanging from the ceiling. There are also certain times of the year when the decorations tend to come out, especially when Christmas shows up on the scene. If that happens to be you, then you will appreciate the Hogwarts Christmas tree topper that is available this year from Hallmark.
This is not your run-of-the-mill Christmas tree topper, it is going to add a lot to your Christmas celebration. After you put it on top of the tree, you can turn it on and it will light up. It also plays Hedwig's theme song from 'Harry Potter and the Sorcerer's Stone'. All you have to do is push a button to get started and you will be instantly transported to the wizarding school.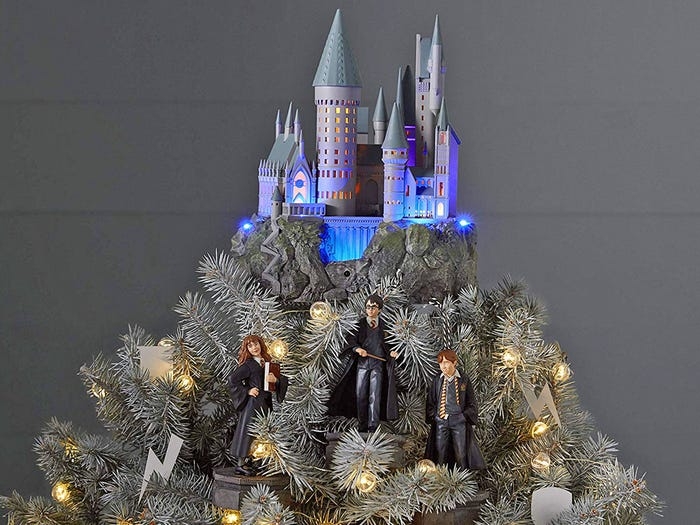 You can purchase the tree topper on Amazon for $119.99.
It isn't a standalone piece, it is part of the 'Harry Potter Storytellers' collection from Hallmark. Other ornaments that are available in the collection will interact with the tree topper. Put them near each other and they will begin singing different songs from 'Harry Potter and the Sorcerer's Stone' in tandem.
Some of the other options available include Harry, Ron and Hermione ornaments for about $29 each.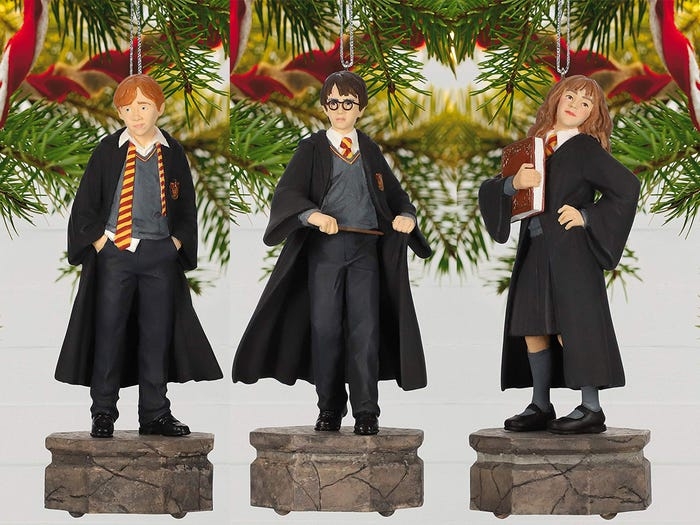 If you are interested in upping your Harry Potter game, you can include these Hogwarts stockings from PB Teen on the mantle.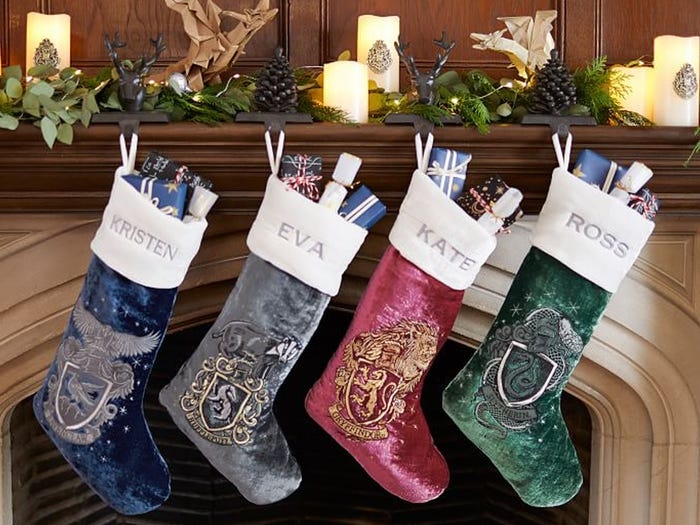 Williams and Sonoma also offers a cookie baking kit in the theme of Harry Potter for $24.95.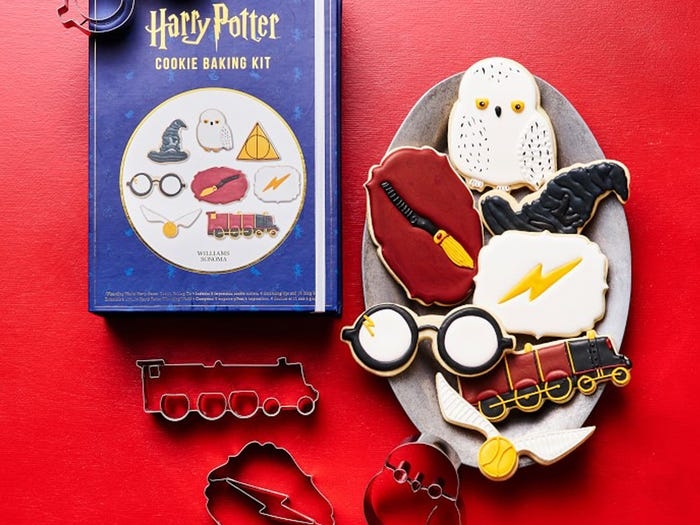 Source: Insider