We have seen our fair share of fashion trends come and go over the years. Some of them are well-suited for men and others for women, but one of the more interesting types of trends comes about for the little ones in our lives. We all could agree that buying baby clothes is something that we enjoy doing. Not only does it make for an easy gift when we don't know what else to purchase, there are so many adorable options out there that it can sometimes be difficult to choose the right one.
It seems as if the decision-making process has just gotten a little more cluttered because there is a new type of clothing in town. It is a onesie that is perfect for any toddler because it also doubles as a mop. This is an amazing piece of clothing that will have your child kicking in to help with the chores around the home in no time at all. In addition, it is something that gives the Internet a lot to talk about. You can find more information on the BabyMop website.
You can now buy a onesie that doubles as a mop.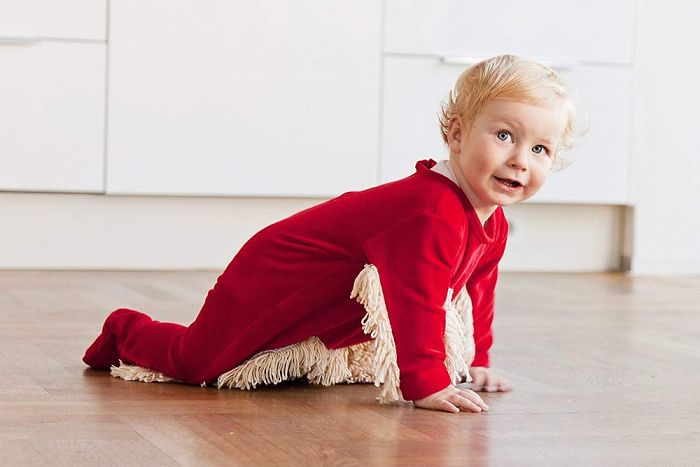 BabyMop is the German company that created this interesting piece of fashion. It allows children to help out with the chores and protects the 'fine tissue and the tender bones of your offspring while it cleans your floor'.
You can buy them on Amazon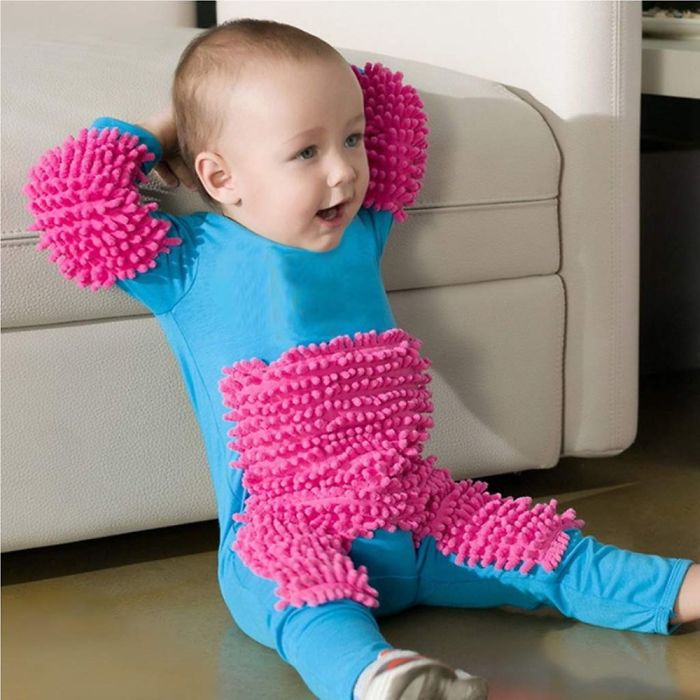 The German design company created this for parents to take advantage of the mobility of children.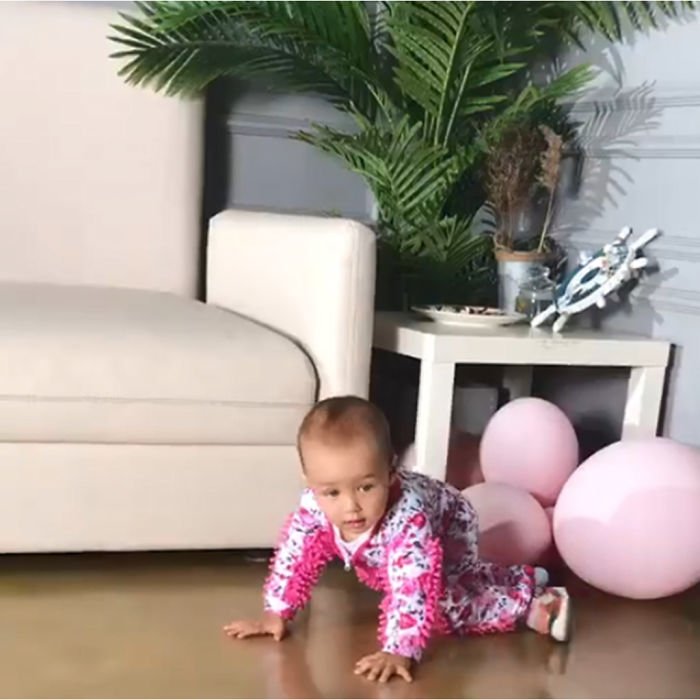 Originally, it was designed for toddlers between 8 and 12 months but Amazon is actually selling it for between 3 and 9 months! Make more of the time your baby is most active.
Your baby can help with the daily chores around the house.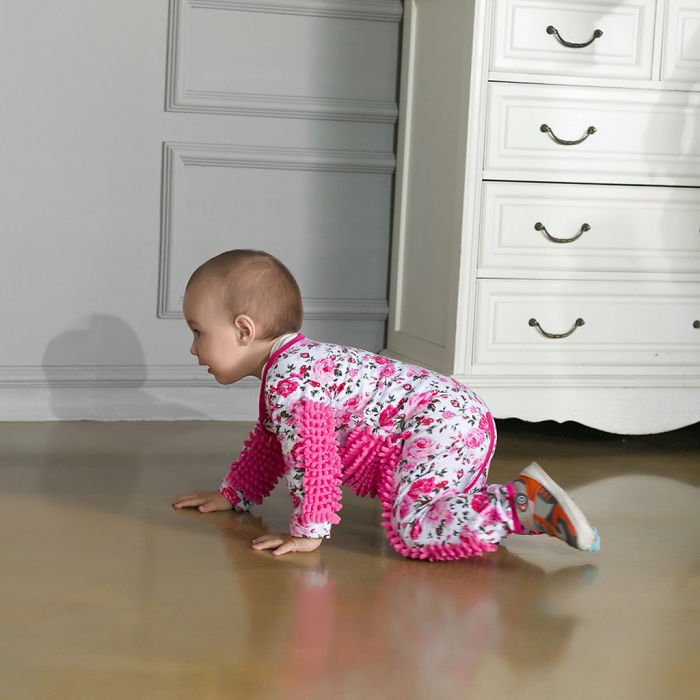 The idea is coming from the right place but don't forget about germs that are on the floor.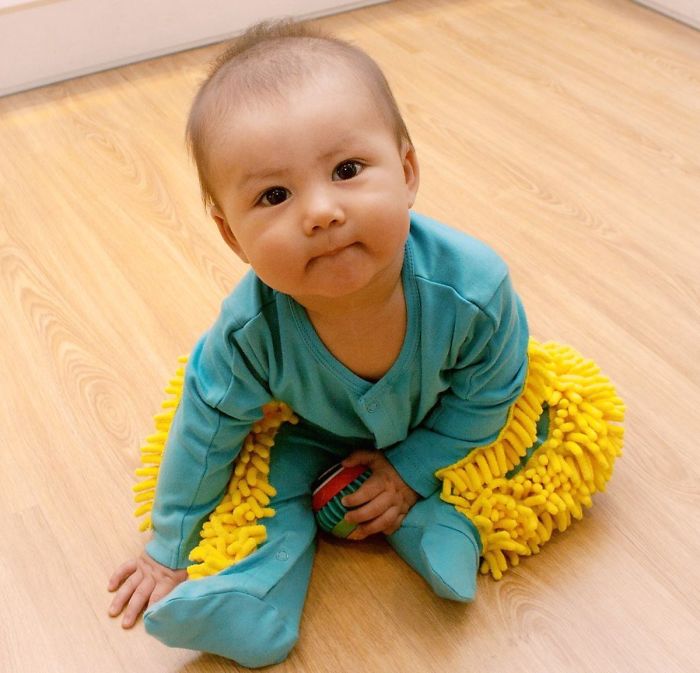 Some people take this seriously and say that it's good for children to help around the home. Other people just find it to be hilarious.
One thing is certain, it may not be the best for children to crawl on the floor any more than necessary.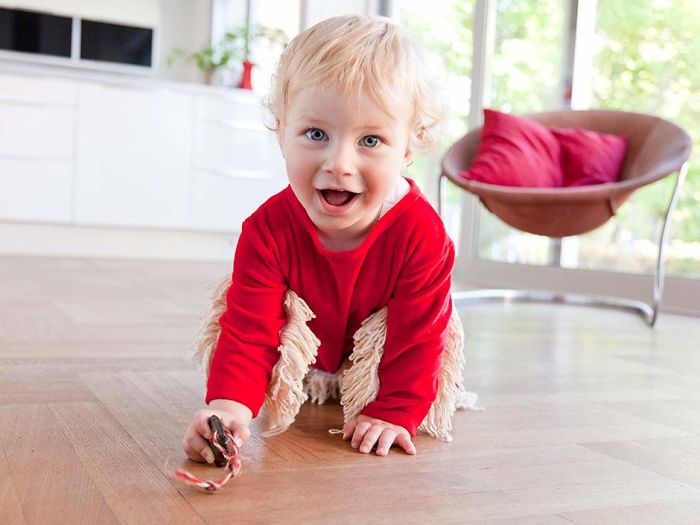 Some people have left some interesting reviews on Amazon: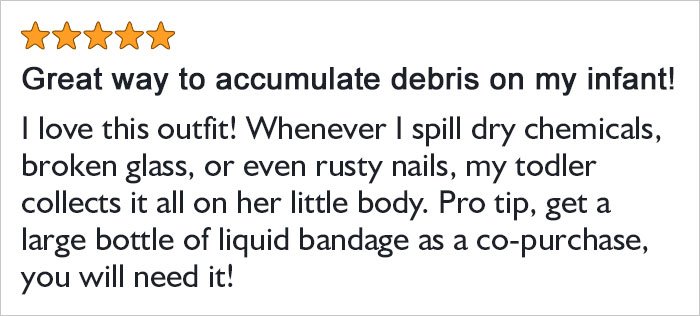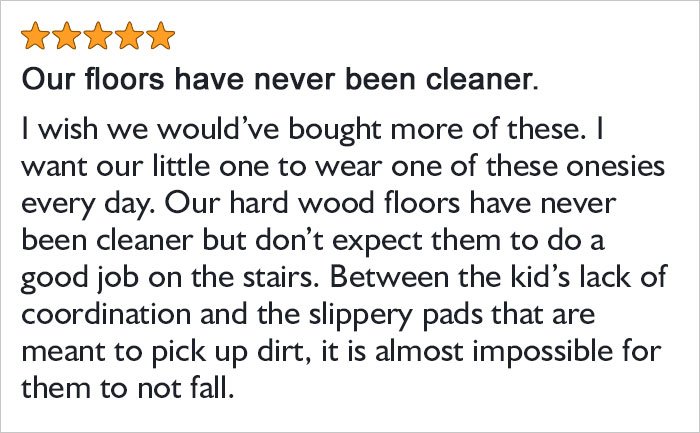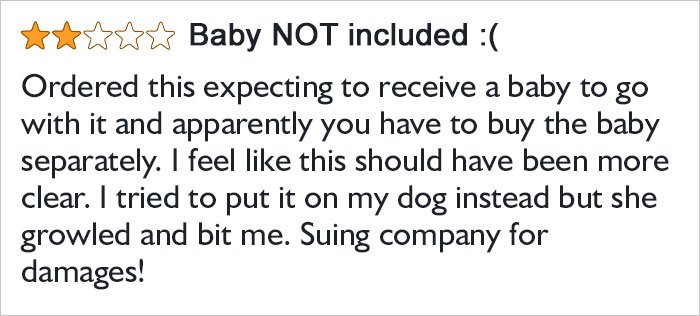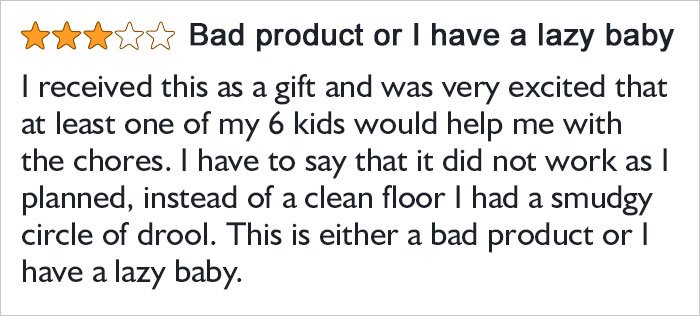 It turns out that this isn't the first time the idea came to the attention of mothers. Kit Kat had such a creation in this advertisement from 2011:
Some people took this with a grain of salt but others had some serious things to say:











Source: Bored Panda