There are a lot of differences in the world, but when you boil it all down, there are only two types of people. Those who enjoy the safe, soft center, fudgy part of a brownie, and those who live on the edge! Sure, there's no such thing as getting a bad part of a brownie, but if you're of a discriminating palate who prefers corners — then we've found the baking pan for you. Say hello to the brownie pan that lets you bake only corner pieces! It's made by a company called Baker's Edge (cool name, huh), who totally agrees that the corner pieces are the best pieces of any brownie.
"Love brownies? So do we. Who doesn't, right? We think the best ones have moist centers and lots of chewy edges," the company retorts. This 9×12-inch pan is sold on Amazon and has a crazy design that allows the magic to happen. You may be asking, "but how?" Well, as opposed to your ordinary square pan, this pan has extra walls that create more than your standard four corners. "Those funky interior walls also improve your baking performance by circulating heat evenly to the pan's middle—where stuff generally takes a little longer to bake," Baker's Edge explains.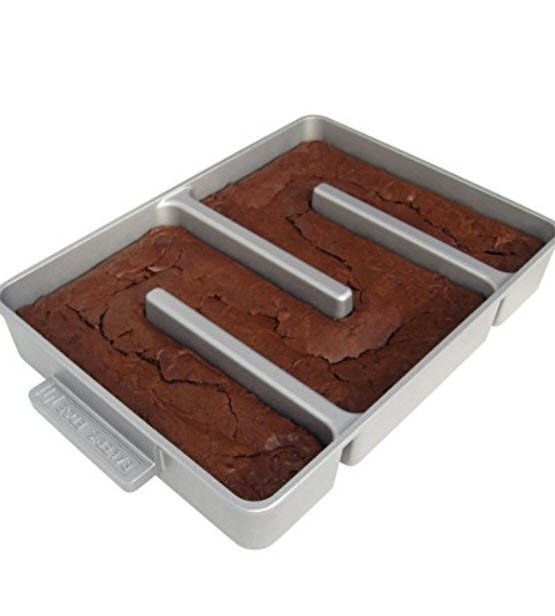 The pan is constructed from "super heavy duty" material and is 100 percent made in the good old S of A. It's also very easy to clean, will not warp, and even has super convenient recessed handles that make it easier to maneuver in and out of a hot oven. Oh yeah, and to turn it upside down to get out those beautiful crispy brownie edges, of course!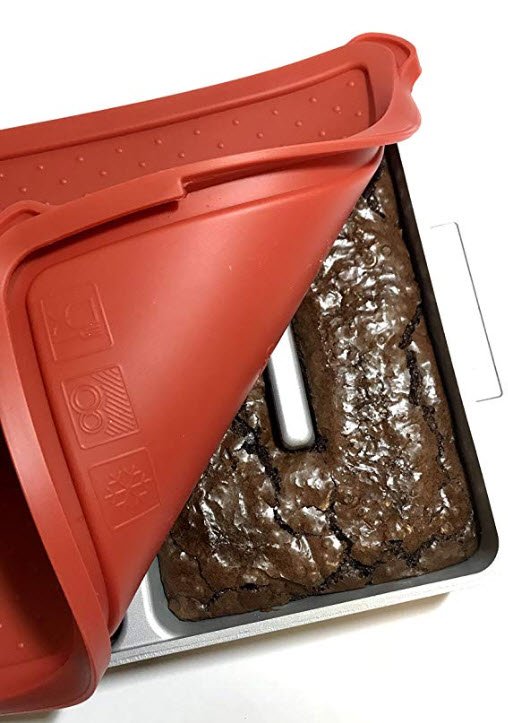 And customers are singing this product's praises. Don't believe us? Well, out of almost 1,000 reviews, this product sports an impressive 4.7 out of 5-star rating! Here's what a few folks had to say about it.
"My family and I are huge brownie lovers. The big fight has always been who is going to get the edge pieces. That fight is now over since everyone gets an edge piece in my family now. Every piece from this pan has edges. We are in heaven," says another. "Each piece came out perfect nicely edged but not hardened or burned."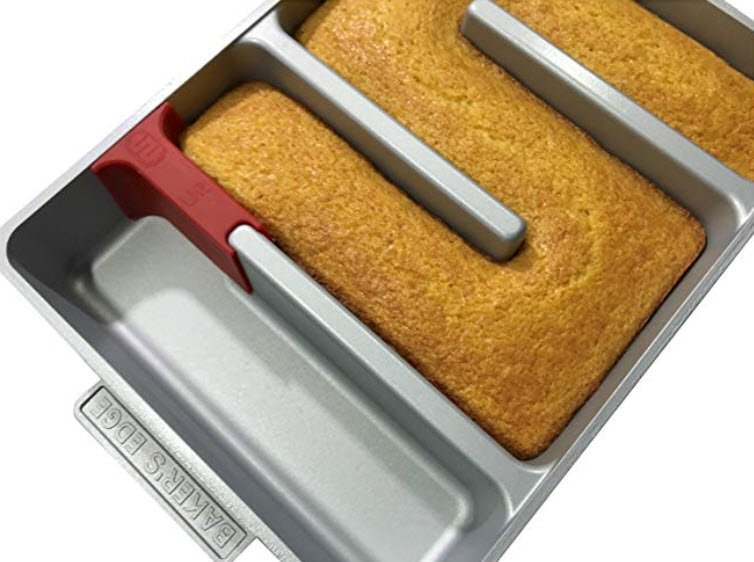 "I was skeptical when I found out it is cast aluminum, rather than sheet metal. However, I have to admit that it works perfectly," another happy customer said. "Two different brownie recipes so far, with no adjustment to the recipe or baking times, and they turned out perfectly. The non-stick coating works flawlessly, and it is easy to clean."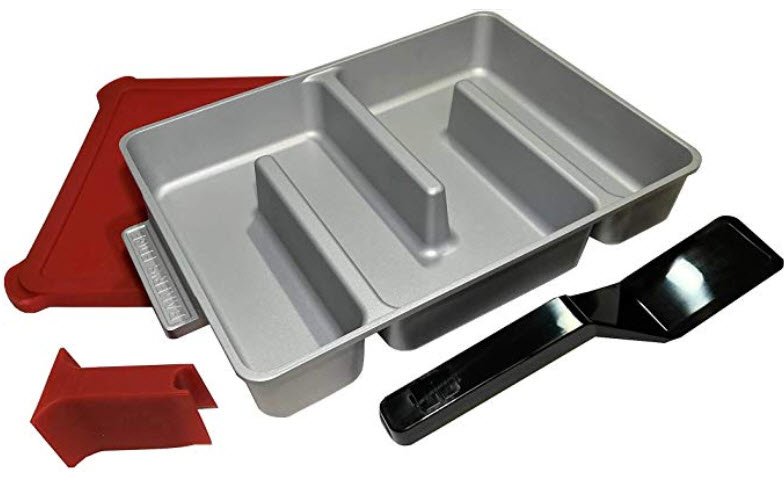 Each pan includes a flexible nylon spatula and an insert with brownie recipes. Best of all, you can find this pan as low as $35, which is a pretty good price for edge lovers out there.
Be sure to share this tasty story with your friends and family!
Source: Tip Hero