How much time do you spend watching TV every day? If you added it up over the course of a year or even worse, over the course of a lifetime, it can be a rather alarming number. Then again, we sometimes have the opportunity to meet up with people through the television that shape our lives and continue do so, even when the show is canceled. Perhaps the group that we can think of that meets that criteria more than any other are Sophia, Blanche, Rose, and Dorothy. That's right, the Golden Girls, and they are back in a rather unique way.
If you are looking to spice up your Halloween, you can do so with a Golden Girls costume that is officially licensed for the season. Perhaps one of the most interesting things about this costume is the fact that it is not only one of the Golden girls, it is all four of them. Instead of going out for Halloween on your own and trying to enjoy a good time, you can to get together with a few of your friends and dress up for the evening as the perfect set of girlfriends. The best news is that you can get each of the costumes for under $65 and the wig for under $20.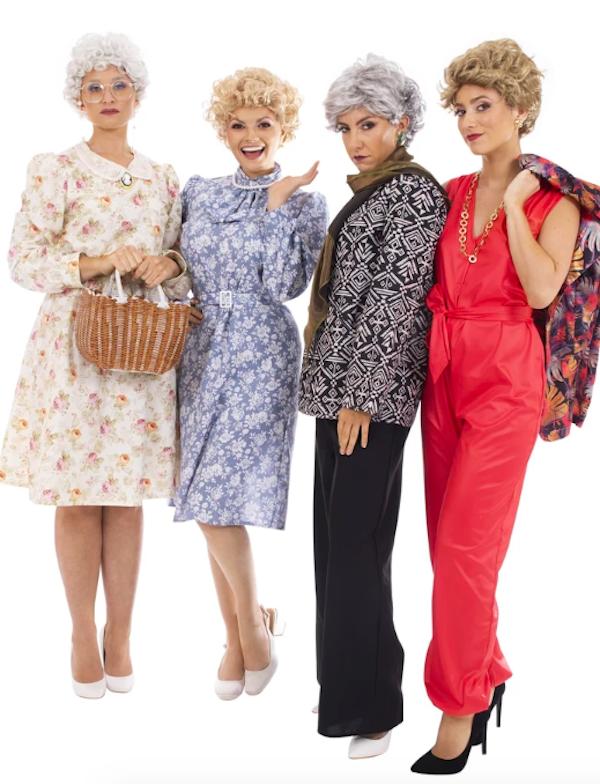 We will get started with Dorothy Zbornak, just because she is so awesome.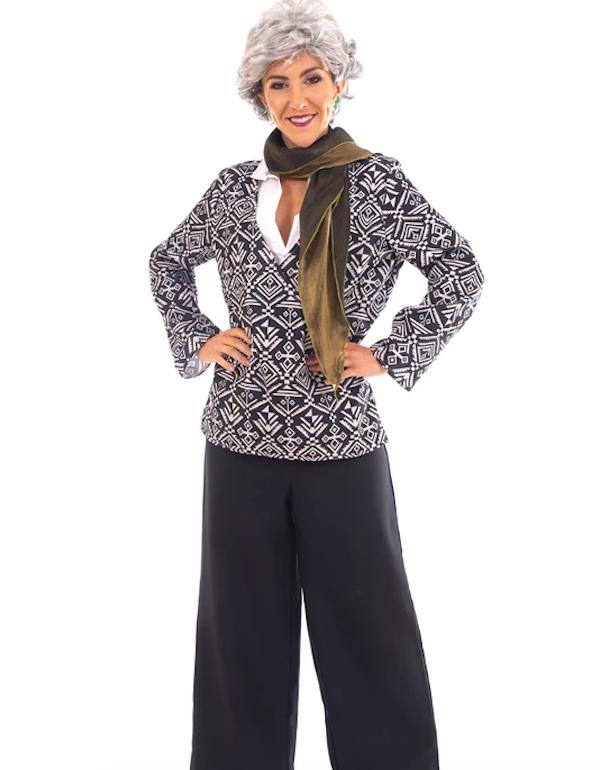 You can read the description on their website: "The queen of poise and sarcasm, Dorothy Zbornak is an iconic member of the Golden Girls cast. With her witty sense of comedy, Dorothy is easily a fan-favorite character. Now you can become just like Dorothy with this costume set!"
Our next stop is her mother, Sophia.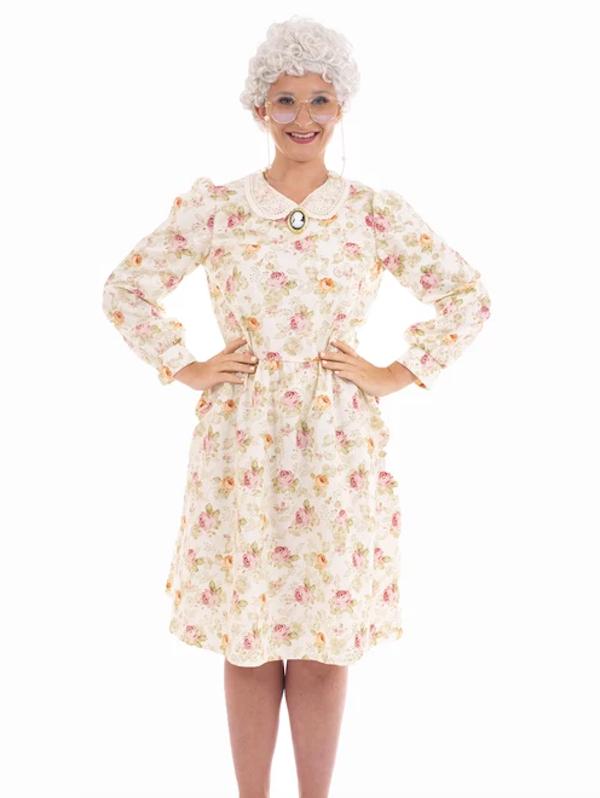 "Have you ever wanted a free pass to be as ornery with your friends as you like?" the site says. "Sophia Petrillo does just that in the Golden Girls! Her age and life experiences has led her to be a loose cannon with her words and now you have the opportunity to dress like her!"
We can't forget Minnesota, because Rose Nylund is a costume you will not want to forget.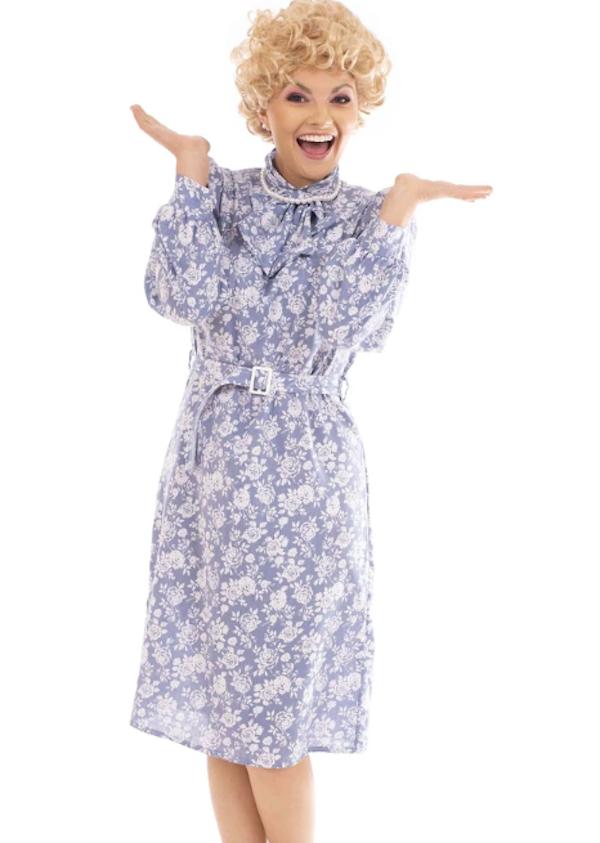 "Rose Nylund is one of our favorite Golden Girls," the site says. "Her innocence is the source of her comedy and allows her some of the best one-liners in the series. Now you can show your love for Rose with this dress-up costume in her likeness!"
The next outfit is almost too realistic.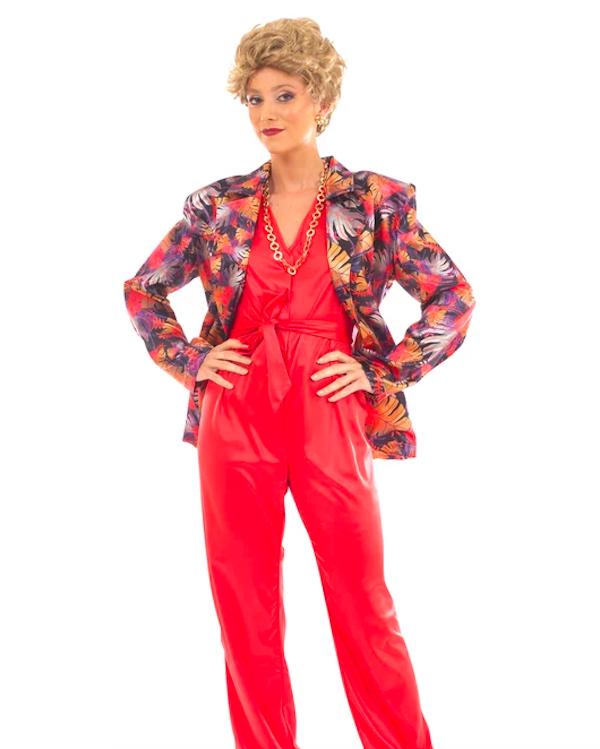 It's Blanche, and we love the red jumpsuit. "Blanche Devereaux is who we dream of becoming when reaching our golden years! Passionate and chasing promiscuity, you can now step into Blanche's shoes with this Golden Girls Blanche costume."
You have to buy the wigs and costumes separately, including Sophia's handbag: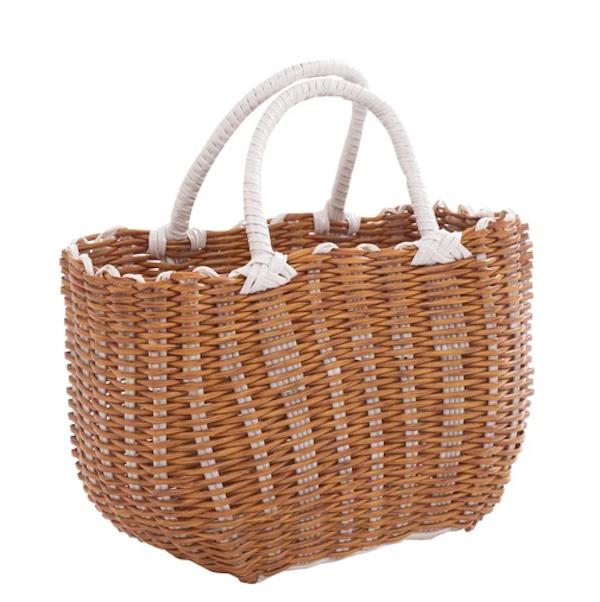 After all, what would a Sophia costume be without a straw handbag?
You can buy these costumes for Halloween but don't overlook them for any costume party you may want to enjoy during the year.
The show may be gone but is still in our hearts and in our memory. It tackled a lot of difficult issues, made us smile and sometimes, it made us cry. These costumes are a great way to remember those four special ladies.
Source: Scary Mommy